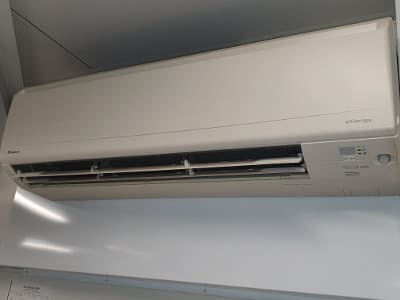 After a long hot summer, your air conditioner will benefit from a clean & operational check to ensure it is hygienic & ready to keep up with your demand for the changing season.
A service by Faircloth & Reynolds would include;
General clean of indoor filters & facia
Treatment of facia with sanitising surface cleaner
Inspection of indoor coil for cleanliness (report deep cleaning requirements)
Apply coil treatment to promote cleanliness & reduce odours
Flush of drainage system
Inspect outdoor coil for cleanliness, wash down
Check for corrosion & make recommendations for treatment where applicable
Check condition of pipes, insulation, cables & conduits
Check refrigerant valves are capped & tight to avoid refrigerant leaks
Check unit is level & sound
Run indoor & outdoor units
Confirm correct operation, refrigerant charge & overall performance

Residential Hi-wall Split System Service - $99.00
Additional Hi-Wall units - $65.00
Residential Ducted System Service - $125 (per ducted system)
*Excludes repair of any faults found during the service
*Assumes clear & safe access available to equipment
Optional - Deep clean & Sanitize of Indoor Fan coil units

Benefits: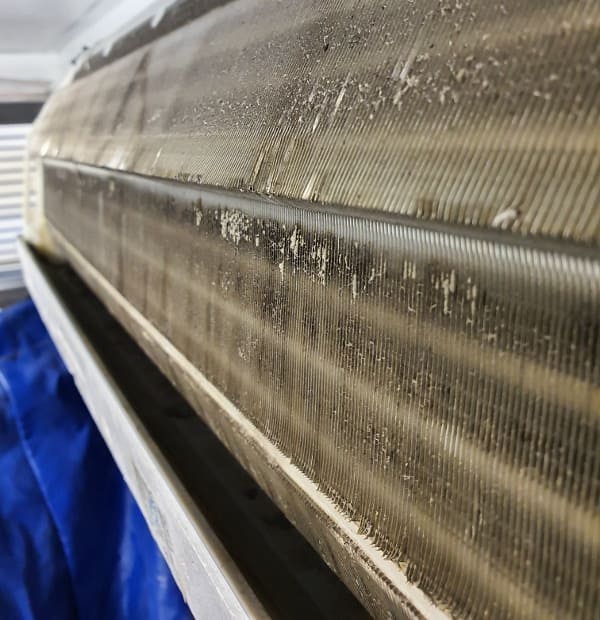 Improved hygiene of the air you and your family breathe
Eliminate odours caused by debris & growth within fan/coil & drains
Removal of bacteria & mould 
Restore efficiency of the system
Increase airflow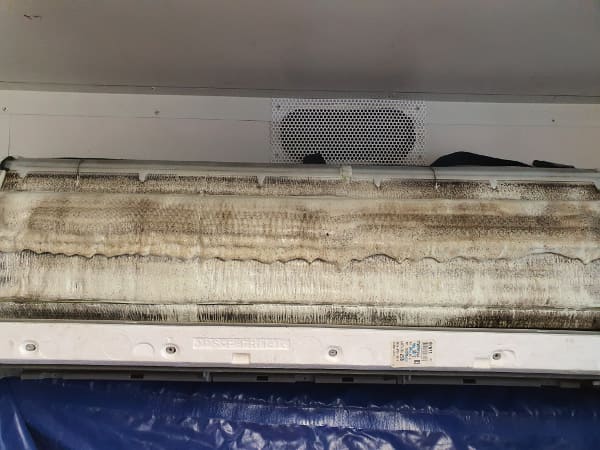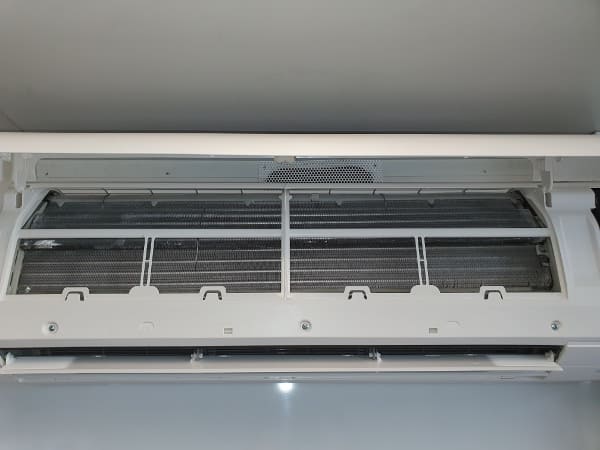 Improve cooling/heating capacity
Save energy and $$$$$
A thorough clean/flush of drainage will reduce the likelihood of damage to walls, floors, furniture & appliances in the vicinity of the system
Our trained technicians use a range of products designed for the HVAC industry & the specific task of deep cleaning your domestic or commercial A/C system.
We use specialised cleaning equipment to ensure we capture all cleaning product & residue throughout the process & leave your home as we found it with the exception of a much cleaner, healthier & efficient A/C system.
Residential Hi-wall Split System deep chemical clean - $99.00
Additional units - $65.00
All Ducted Systems - subject to obligation free quote
Optional- Preventative Corrosion Treatment
Corrosion of the outdoor coil and casing are a common cause of failure & often the reason for replacing domestic & commercial air-conditioning systems.
Deterioration of outdoor coils due to corrosion means lost heat transfer & increased running costs.
Life cycle can be greatly extended & efficiency maintained by taking a preventative approach through regular wash down & periodic application of corrosion inhibitor.
Our trained technicians will chemically clean your unit & allow to dry before returning to apply a transparent coating to the coil, copper return bends, accessible components & panels.
Best results are achieved if adopting this process before corrosion has had the chance to set in & take hold.
Any existing accessible rust can be spot treated with converter prior to inhibitor application. While we cannot remove existing corrosion easily, we can slow the progression promoting efficiency & longevity in the hope to save you $$.
Our trained technicians use a range of products designed for the HVAC industry & the specific task of cleaning and treating your outdoor unit on domestic A/C systems.
Residential Split System Outdoor treatment - $99.00
*All options are based on local service areas & priced to be done in conjunction with a general service.
If you look around you may find a cheaper price for a similar type of service, but are you getting value for money and the desired result to protect your family & equipment – possibly not!
If you require any assistance with the above items, or any other service relating to heating or cooling, please don't hesitate to call our office & ask for the service department.

*Terms and Conditions apply